Step into Your Next Chapter with Ease
We know getting your house ready to sell can be overwhelming. When you work with us, we work for you and that means your needs are our biggest priority. Our goal is to provide you with a full-service experience so the burden of prepping your home for sale doesn't fall solely on you.
We simplify the downsizing process with our all-inclusive home preparation package that is designed to help you move more efficiently, on your terms, and within your timeframe. Let us handle all of the details so you can focus on making the important decisions that influence your next chapter!

Free downsizing consultation
We start by meeting you and your loved ones at your home where we will have an open, honest conversation about your needs. We will provide you with ALL of your options, and together we will create a downsizing success plan as a team.

After we decide which options best suit your needs, we will provide you with your downsizing success plan. This will be tailored to you and your needs. Our service is different because YOU are different!

One of the most stressful parts of a milestone move is figuring out what to do with all of your belongings – to some it's just "stuff" but to you, it's years of precious memories. Our full-service package includes move management assistance to help you sort, pack, unpack, and find new homes for the things you no longer want to keep.

Home Preparation + Staging
After we've sorted through your belongings, we will prepare your home for sale and stage it to attract as many buyers as possible. It is proven that staging helps houses sell faster and for more money, so we include it in our service at no additional cost to you.

Once your home is prepped and staged, we hire a professional photographer to highlight your home's best features. Did you know almost 100% of home buyers look online before they schedule an in-person home tour? First impressions matter! It is absolutely essential to market your house online in the best way possible, and that starts with professional photos.

Immediate Online Exposure
We immediately list your home online, ensuring the most exposure, and more opportunities to get your home sold for the highest net price. 

You've lived in this home and have made many memories here, we want to invite new buyers into this home and show them exactly what you love about it. We'll work with you to understand all of the features and benefits of this home.

Showings, Offers, Negotiations
We actively work for you to attract buyers to your home, ask for feedback, and negotiate your sale. Then we work to get you to the closing table. Getting an offer these days is the easy part, getting to closing requires a team of experts.

Phone Number
Direct: 443-955-0926
Office: 443-318-8800

Office
8015 Corporate Dr., Ste C,
Baltimore MD 21236
Schedule Your Free Consultation Today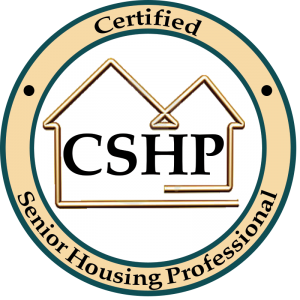 What is a Certified Senior Housing Professional™?
Next Chapter Nest, Senior Solutions has earned the rigorous Certified Senior Housing Professionals™ (CSHP™) certification through the Seniors Real Estate Institute, making us the only Realtor® in the area with this qualification. In order to obtain the CSHP™ certification, we:
Researched and studied local housing options
Conducted senior-led focus groups to better understand the senior homeowner's point of view
Toured and documented the region's leading senior living communities to help our clients navigate the many options available to them today
Created valuable housing resources for clients based on housing options
Completed and passed the CSHP™ exam and application process
Completed the Senior Real Estate Institute's Review Board interview