Downsizers Club is an on-going community for mature adults, of any age, committed to making downsizing easy!  Made up of individuals and couples such as yourselves, this small-group is a more intimate version of our senior seminars, where you'll be able to voice your fears and concerns, ask questions to industry experts, and receive personalized coaching and support from our leaders and group members. Our mission is to take the overwhelm out of the downsizing and relocation process.
At the same time, you will be presented with on-going information and resources from financial to medical to legal considerations related to successful aging.
If you anticipate making a move from a larger space to a smaller one in the next 3 to 5 years (or less), this group is ABSOLUTELY for you! 
We are here to serve you and your family. Don't let financials limit you in exploring your options. We have strategies to minimize costs, and we have a team of financial professionals who can assist you in making decisions that will influence your next chapter. We are in this together!
Sign up for our mailing list and receive your free copy of Downsizing Made Easy™ 

Phone Number
Direct: 443-955-0926
Office: 443-318-8800

Office
8015 Corporate Dr., Ste C,
Baltimore MD 21236
Schedule Your Free Consultation Today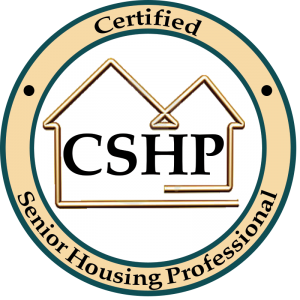 What is a Certified Senior Housing Professional™?
Next Chapter Nest, Senior Solutions has earned the rigorous Certified Senior Housing Professionals™ (CSHP™) certification through the Seniors Real Estate Institute, making us the only Realtor® in the area with this qualification. In order to obtain the CSHP™ certification, we:
Researched and studied local housing options
Conducted senior-led focus groups to better understand the senior homeowner's point of view
Toured and documented the region's leading senior living communities to help our clients navigate the many options available to them today
Created valuable housing resources for clients based on housing options
Completed and passed the CSHP™ exam and application process
Completed the Senior Real Estate Institute's Review Board interview