Step into your next chapter with ease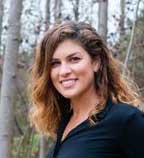 Our team of certified senior housing professionals™ specializes in helping seniors and their families downsize into low or no maintenance living. Milestone moves can be a challenging process filled with difficult decisions and deep emotions. We are here to help you navigate the moving process with comfort and clarity to ensure you and your loved ones are well informed with ALL of your living options for this next chapter of your life.

Free downsizing consultation


Sorting, Packing, Liquidation

Home Preparation + Staging

Unpacking + Move Day Management

Lifetime Access to Trusted Resources
Our Approach is Built Around YOU!
Our service is different, because your needs are different. That's why our approach is built around YOU. We take the time to get to know you on a personal level so we can create a personalized plan based on your needs and wants. Milestone moves can be a challenging process filled with difficult decisions and deep emotions. Our goal is to provide you with an experience that is enjoyable, informative, and most importantly, easy.
Step 01 – Free Downsizing Consultation
Are you thinking of making a move but you don't know where to start? That's what we're here for. We will meet you for an open and honest initial conversation to address your thoughts, concerns, and questions about a potential move—or about your desire to stay where you are. Our process begins and ends with you in mind! Together we will create a downsizing success plan as a team.
Step 02 – Downsizing Success Plan
Your downsizing success plan is a personalized strategy to meet your needs and goals. We are your advocates! After we have a clear understanding of what YOU want, we will build a plan to help you accomplish it.
Step 03 – We get to work!
Once we agree on your downsizing success plan, we get to work for you! We've done the research. We know what options are out there. We know your financial options. We know your care options. We know who allows pets…and who doesn't. We'll connect you to other trusted advisors who are experts in their fields. We will handle all the details, so you can focus on the important decisions that will lead you to your next chapter nest!
Our Best Tips and Guidelines for Senior Living in your Inbox
Sign up for our mailing list and receive your free copy of Moving Mom & Dad™ 

Phone Number
Direct: 443-955-0926
Office: 443-318-8800

Office
8015 Corporate Dr., Ste C,
Baltimore MD 21236
Schedule Your Free Consultation Today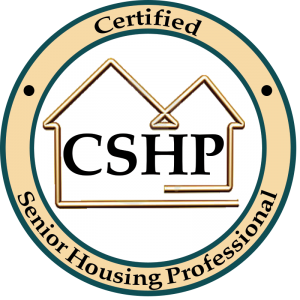 What is a Certified Senior Housing Professional™?
Next Chapter Nest, Senior Solutions has earned the rigorous Certified Senior Housing Professionals™ (CSHP™) certification through the Seniors Real Estate Institute, making us the only Realtor® in the area with this qualification. In order to obtain the CSHP™ certification, we:
Researched and studied local housing options
Conducted senior-led focus groups to better understand the senior homeowner's point of view
Toured and documented the region's leading senior living communities to help our clients navigate the many options available to them today
Created valuable housing resources for clients based on housing options
Completed and passed the CSHP™ exam and application process
Completed the Senior Real Estate Institute's Review Board interview