Many home owners are choosing to age in place or live in their homes longer than in years past. If this is your goal, we're here for you! Our team of downsizing concierges are trained and qualified to help seniors downsize, declutter, organize, and stay organized to make your home safer and more manageable. 
We also partner with local professionals to help eliminate the burden of home maintenance tasks, so you can continue to enjoy your home safely, and without the stress and exhaustion of managing the upkeep.
 We are here to serve you and your family. Don't let financials limit you in exploring your options. We have strategies to minimize costs, and we have a team of financial professionals who can assist you in making decisions that will influence your next chapter. We are in this together!

Decluttering + Home Organization
We'll help you create a safe, manageable, and comforting environment to help you ease into your At-Home transition.

Together we'll create your At-Home Success Plan where we'll help you and your caretakers create a safe environment for your needs. We'll introduce you to local partners who specialize in home maintenance, personal care, health care, and day care services. Whatever you need, we'll connect you to someone we trust.

Phone Number
Direct: 443-955-0926
Office: 443-318-8800

Office
8015 Corporate Dr., Ste C,
Baltimore MD 21236
Schedule Your Free Consultation Today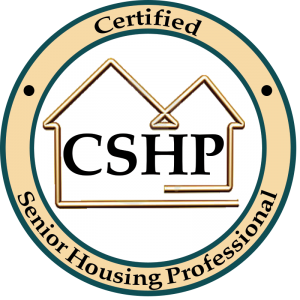 What is a Certified Senior Housing Professional™?
Next Chapter Nest, Senior Solutions has earned the rigorous Certified Senior Housing Professionals™ (CSHP™) certification through the Seniors Real Estate Institute, making us the only Realtor® in the area with this qualification. In order to obtain the CSHP™ certification, we:
Researched and studied local housing options
Conducted senior-led focus groups to better understand the senior homeowner's point of view
Toured and documented the region's leading senior living communities to help our clients navigate the many options available to them today
Created valuable housing resources for clients based on housing options
Completed and passed the CSHP™ exam and application process
Completed the Senior Real Estate Institute's Review Board interview